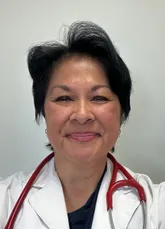 Leinina Donnelly received her nursing and family nurse practitioner degree from Felician University. She worked for 22 years as a nurse at St. Peters and Robert Wood Johnson University Hospitals prior to her becoming a nurse practitioner. Since 2017 she has worked at Henry J. Austin Center in Trenton. There she provided preventative screenings according to age groups such as well-child checks, adult physicals and gynecological exams. She also worked in women's health services, including providing contraception, counseling on reproductive issues and assisting with family planning.

She is passionate about patient education and promoting sustainable wellness habits to mitigate pain and illness.

She joined Ivy Pediatrics in June 2023.